Supper: 5:15-6pm
Bible Study: 6-7:30pm
Choir Rehearsal:

7:15-8:15pm
Sunday
mornings:
Sunday School: 9:15am
Worship Service: 10:30am
Haitian Service: 12:30pm

Wednesday
Nights:
Dinner: 5:15pm
Bible Studies: 6:00pm
Choir Rehearsal: 7:15pm

Dear Friend,
"Why are we here?" St. Andrews Baptist Church has answered that question by embracing a simple statement that guides our church's life.
Our One Priority is to worship and serve God by connecting people to Jesus and each other.
This priority leads us to focus our church life upon becoming and making disciples, mature followers of Jesus who honor him in every area of our lives. We invite you to join us on this exciting journey. You can gain a glimpse of church life through the window of this web page, but you won't know the blessing of belonging until you experience our church in person.
I hope to see you soon at St. Andrews!
​
​
​
Dr. Ronald D. Vaughan
Pastor
Do you receive our weekly newsletter by email? If not, enter your email to connect with

The Messenger

.
"Putting Away Childish Things"
Our lives change for the better when we grow into a more mature understanding of the Christian life and the ministry of the church. Sunday, we'll hear Paul's challenge to "put away childish things," and choose the attitudes and actions that will make us effective Christians.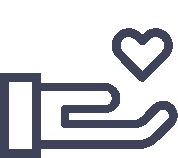 "Whoever is generous to the poor lends to the lord, and he will repay him for his deed."